Let's be honest, cute animals own the web. Between the viral panda bears on Facebook and the adorable hedgehogs (*cough Oatmeal and Pip cough*) on Instagram, it's clear that we're not the only ones obsessed. What can we say! It puts a smile on our face every time they pop up in our newsfeed, and we're pretty sure it will do the same for you. Today, we've rounded up our favorite furry instagrammers!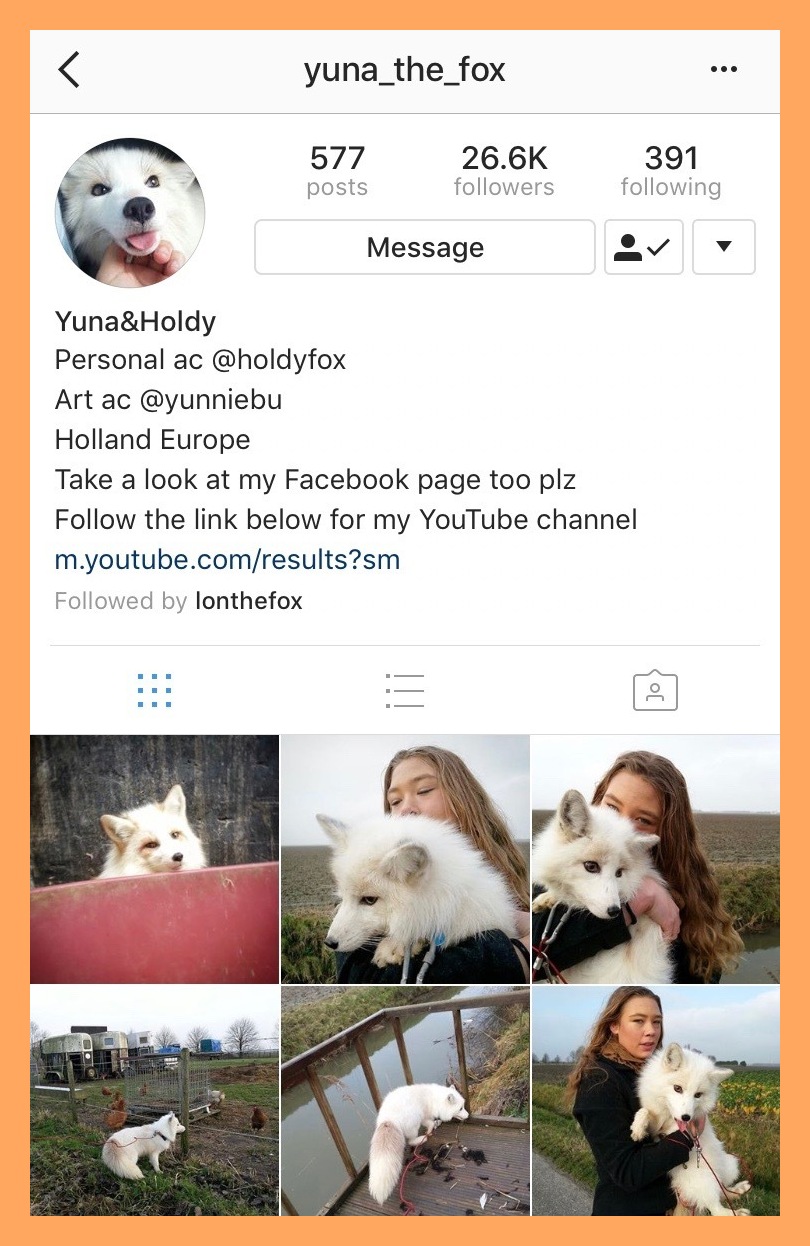 Yuna is a furry white fox who lives in Holland! We wish we lived closer so we could visit. 😩 Oh the agony. You can keep up to date with her day to day activities through her Instagram and Youtube Channel.
4. CHEWY THE SHEPHERD MIX
Chewy is a Pyrenees Australia Shepherd Mix who is the ultimate man's best friend. He's also brother to celebrity animals Moose, Juniper and Fig. You can pick up your daily dose of cute dogs at his Instagram here.
Stella Max Johnson is quite honestly the most adorable pig on Instagram - ever. We want a pet pig, and we didn't even know we wanted a pig until we met Stella! You can experience the cuteness for yourself on her Instagram and first Youtube Video!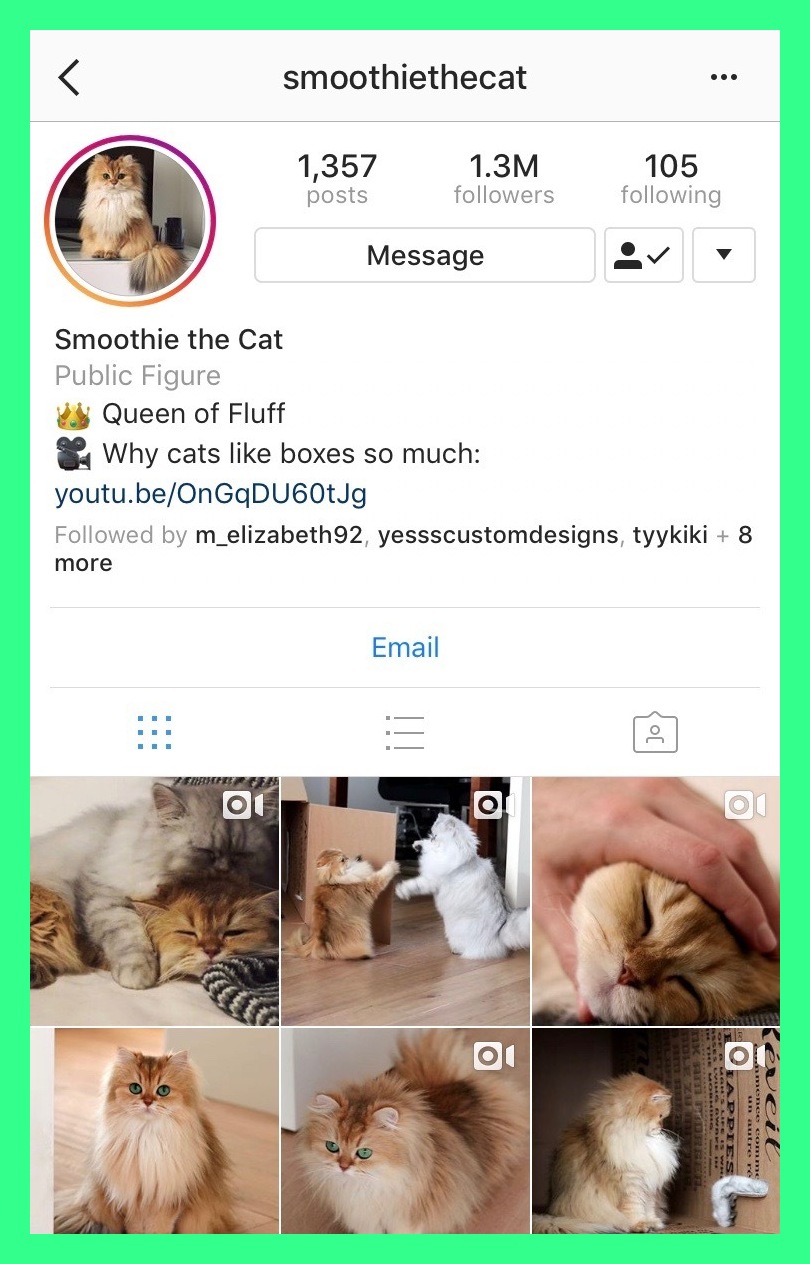 Since we're allergic to cats this is the closest thing we can get to owning one of these fluff-balls! But at least Smoothie is the "Queen of Fluff!" Follow Smoothie on her Instagram and Youtube Channel.
Considering it's our dream to own a golden doodle, we are literally addicted to Atlas' account. Atlas is a 1 yr female mini golden doodle from Houston, Texas. Follow her Instagram here.
Pip is the cutest animal that you can literally fit in the palm of your hands! Plus her mama Haley has a pretty sharp eye for flatlays. 👌Based in Seattle, WA, follow Pip's day to day on her Instagram.
9. BLUE AND MAGGIE THE FRENCHIES
Blue and Maggie are two french bulldogs sisters living in SoCal! Follow their daily dose of adorable (with a side of sass) on Instagram.
Smudge is a beautiful Himalayan cat from SoCal! We wonder how she got her name? 🤔 Follow her on Instagram.
Have more to add to the list? Comment below with your favorite animals you follow on social media!