If you couldn't tell by now, we have a thing for colors over here at MDM. With Instagram fads such as #candyminimal, #ihavethisthingwithcolor and #walltravelled, finding these vibrant photos has never been easier! From graphic designers to content bloggers, we're sharing our top 10 Instagram accounts that serve as a constant source of #instainspo for us!
1. Colors Collective
Created by Brooklyn based industrial designer, Alexis Jesup, Colors Collective focuses on created relevant and vibrant content and products that celebrate collaboration, positivity and of course - color. As a designer with a need for content to market and showcase her own products and brand, Alexis began to create her own colorful content and thus Colors Collective was born! www.colorscollective.com
Georgia Perry is an Australian based graphic artist and accessories designer. She launched her label in 2014 and has since been profiled by the likes of Paper Magazine, High Snobiety and Interview Magazine. She also continues to garner product collaborations with Colette, Shop Bop and Clinique. www.georgiaperry.com
Oh Shiny is a company located in San Gabriel, California that can help you style and decorate any event such as birthdays, baby showers, parties and photo shoots. Created by Becca and Kelly, two friends with a passion for all things bright and colorful, their instagram feed is full of confetti, DIYs and crafts that make us smile on a daily basis! www.ohshinypaper.co
Cyn is a set decorator and "Disney lover" who's instagram feed is a constant source of bright, vibrant photos. Her iconic pink hair and cute french bulldog light up our day anytime we see their smiling faces! www.instagram.com/hotpinkpineapples
Pink Love is a content creator based out of Chicago who's feed is a well thought out curation of, you guessed it, pink photos! We love the tasteful diversity of shots that this feed posts and love that it helps us discover new, interesting content creators alike! www.instagram.com/ihavethisthingwithpink
Ramzy Masri has created a feed of colorful edited photography that makes our wildest rainbow dreams come true! Photos are submitted from various photographers (even some that are on this list!) and edited by the wonderful graphic designer that Ramzy is. www.instagram.com/space.ram
Candy Minimal is a feed curated by content creator and photographer Matt Crump. With a branded hashtag and all, #candyminimal has become synonymous with a bright and colorful movement of edited photos with a vibrant flair. www.instagram.com/candyminimal
Tom Windeknecht is an amazing colorful photographer and content creator member of Google's #teampixel. His photos are wonderfully minimal but striking due to their bright hues. He hit's a home run every time! www.instagram.com/tomwindeknecht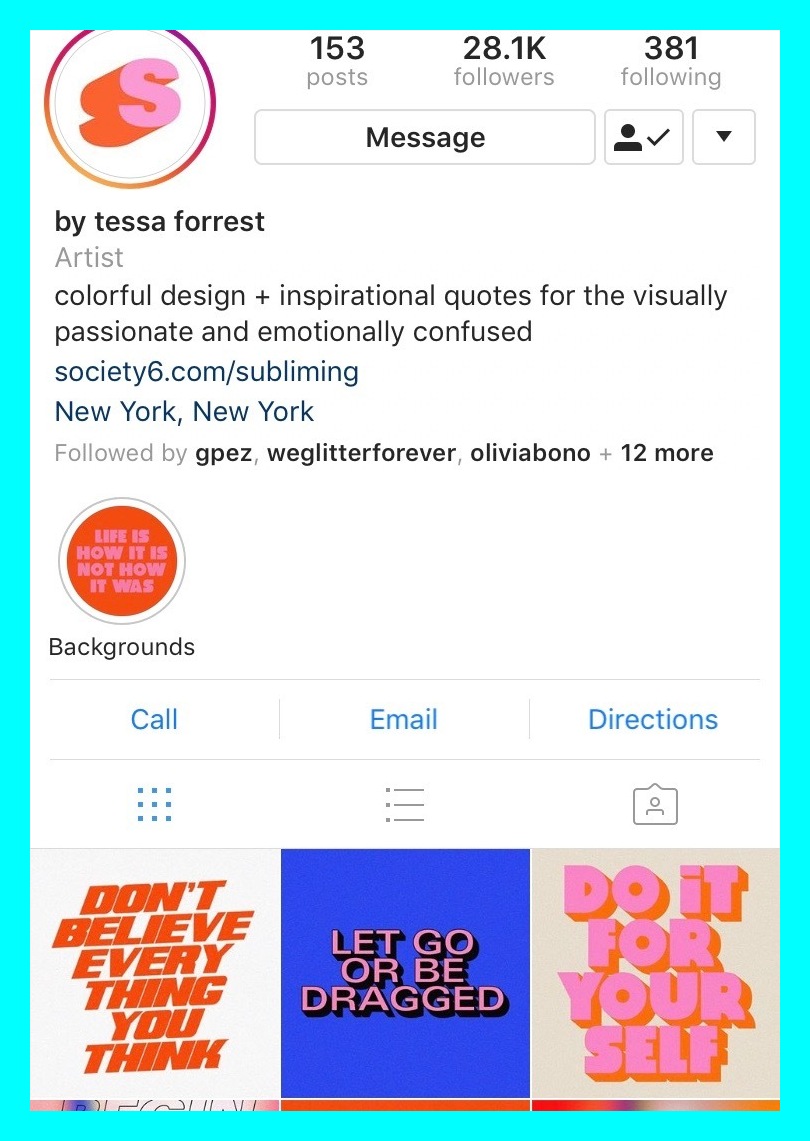 Tessa Forrest started quite possibly one of our favorite accounts on instagram. ever. Mixing bright colorful graphic designs with inspiration quotes, this account definitely helps us get up in the morning and psyched for the day ahead. www.instagram.com/subliming.jpg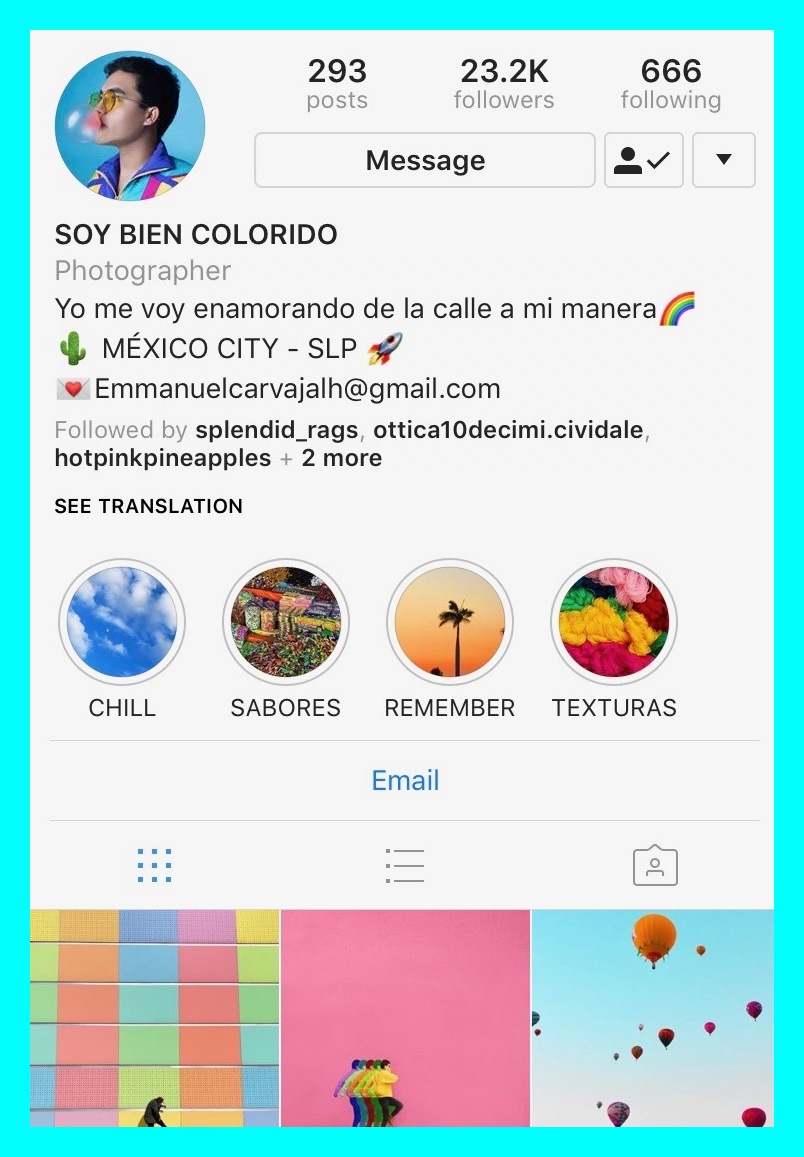 Based in Mexico City, Emmanuel Carvajal is an excellent photographer who's subjects always look beyond happy! His photos convey such a sense of joy and optimism that visiting his profile can't help but put a smile on your face. www.instagram.com/emmanuelcarvajal
These, of course, are just some of our favorite accounts on Instagram! Do you have any that we're missing? Comment below with some of your favorite colorful IG accounts!