In 2016, Instagram added 100 million users in about six months. This just happened to coincide with the launch of Instagram stories..... (surely there's a connecting thread here 😏). Instagram Stories, for those of you who might not know, are videos or photos you can add to your profile that work in a similar fashion to Snapchat - they last 24 hours and play like a slideshow for everyone following along. At first, many didn't know what to do with them but after a few months we all got the hang of the feature and suddenly realized how on earth were we living without them?! Instagram stories have proved to be a vital way of sharing content and expanding your audience reach. They are one of the most important ways you can connect with your audience on social media.
Stories are a fantastic way to offer your community a behind the scenes and more tangible glimpse into your brand and business. Today, your friends here at MDM are sharing some tips on how to use stories in a strategic way that will expand your reach and create a more interactive and authentic experience for your audience. So without further adieu...
1. TAG YOUR LOCATION
Tagging your location on Instagram posts can increase your engagement by 79%. And the same reasoning applies to stories! Most popular location tags host their own stories for the day, as you can see below. So not only does tagging your location in your stories make your content searchable by the location, it also means it has a chance of being featured in that location's story for the day if it receives enough engagement!
2. use A HASHTAG
Similarly, tagging a hashtag not only makes your story searchable by the tag, but also popular hashtags feature their own story of the day, like below. If your story performs well enough, it might just be featured in the hashtag story of the day as well! You can use up to 10 hashtags on stories, but be strategic with which ones you choose! Although ultra popular hashtags like #instagood and #love may be appealing to use, boasting 100M tags, they're not necessarily the best ones to use for increasing your exposure. Since those hashtags get used so frequently, your post is likely to get buried in its feed very quickly. We typically like to choose hashtags with anywhere between 100,000 - 500,000 posts. That's our sweet spot.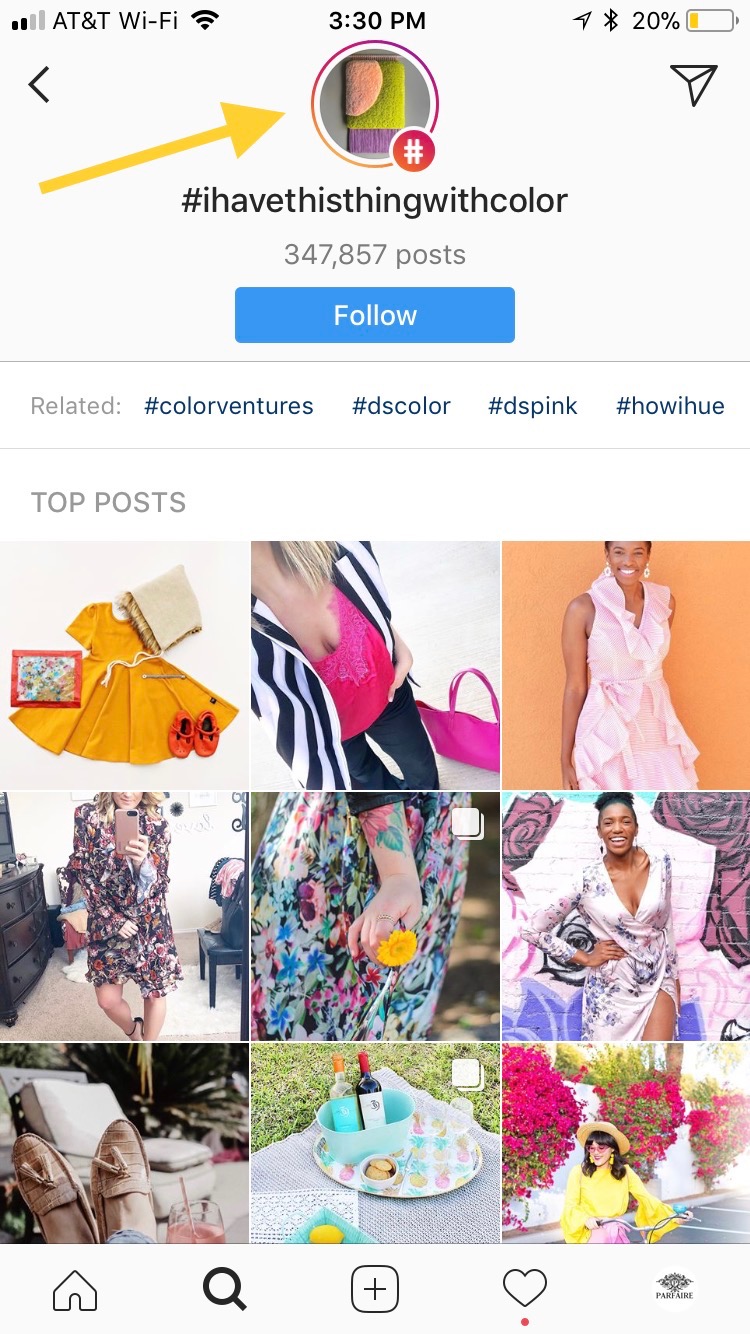 3. TAG AN ACCOUNT
Tagging others in posts can increase engagement by 56% and this applies to stories as well! For example, recently we featured on the blog our favorite colorful feeds to follow. When we posted the blog, we selected a handful of these accounts and tagged them in our story: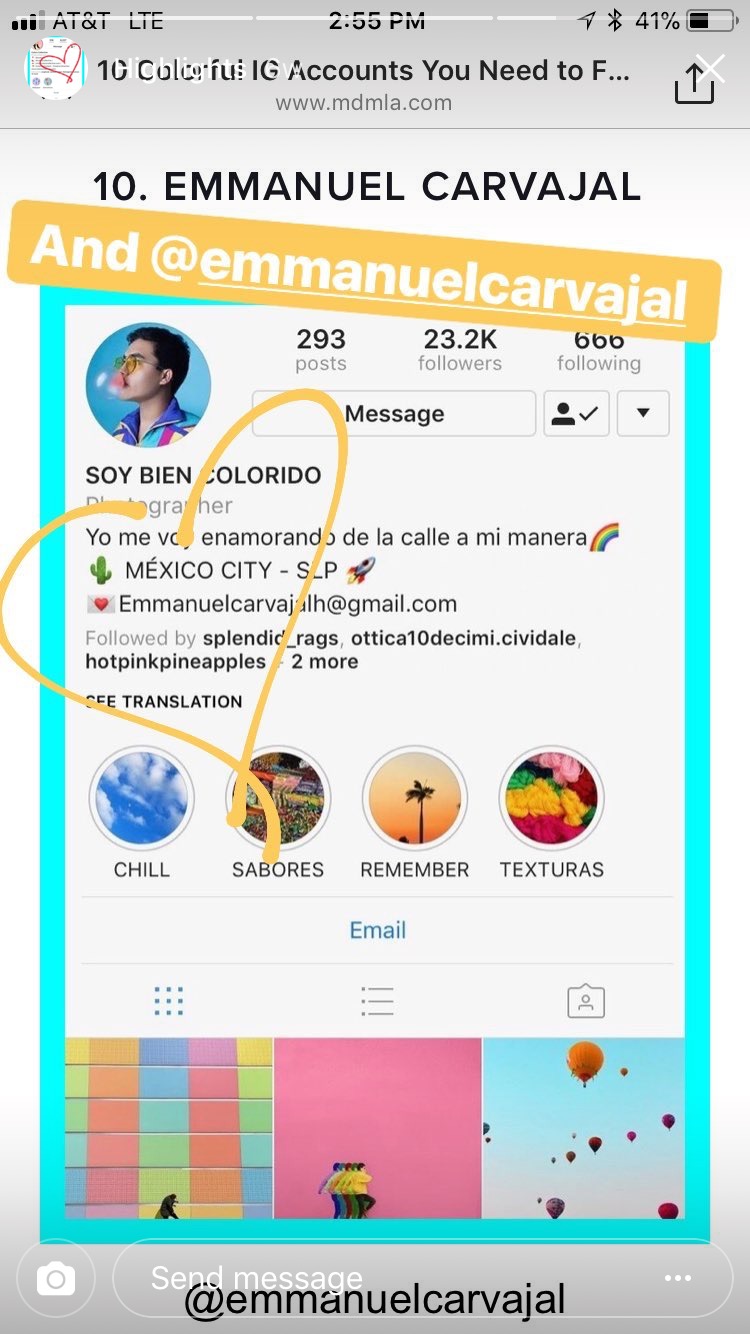 4. STORY CONTENT IDEAS
Now that you have the tricks, it's time to figure out how to put them to good use! Creating stories for your account may seem a little daunting in the beginning but once you get those creative juices flowing you'll be surprised at how easy it is to generate stories for your account. To help start you off, we've compiled a list of some of our favorite ideas for IG stories:
- share a behind the scenes look at the assembly of a blog post or product
- notify your users of a new IG post or blog post
- post a poll for your audience to engage with, let them vote on what shoe to buy or what blog post you should do next
- share daily or monthly specials your business might be offering
- take users on a behind the scenes tour of your office or business
- post a tutorial, like your nightly skincare routine or your favorite recipe
And those are just a few ideas!
Once posted, your IG stories are instantly saved to your account and are available to post in your "Story Highlights" making it a permanent fixture to your account. But don't worry, they aren't totally permanent. You can take highlights down anytime you want at your own discretion!
Well that's all we've got! Comment below with any questions you might have or story ideas that performed well for you!